Mosman Daily 23 November 2017: "Barbershop boon".
Mosman Daily 16 November 2017: "The Power of giving".
Thanks again to Caroline Tang of the Mosman Daily, 9 June 2017: "Circle closes on target".
Much appreciated support from The Mosman Daily on 8 March 2017 : "The power of giving".
North Shore Living featured Impact100 Sydney North in its February 2017 issue.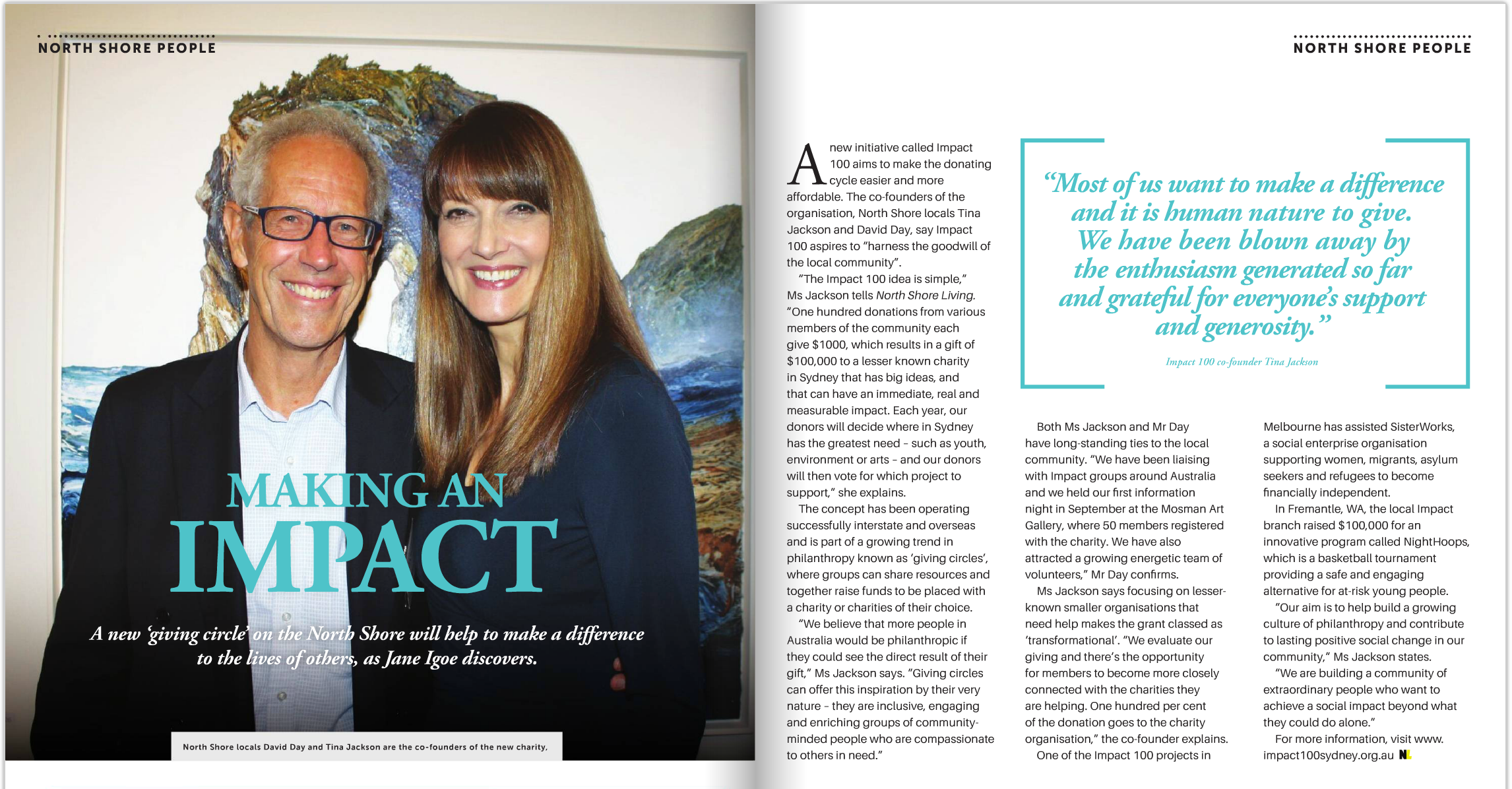 The Mosman Daily reported on our progress on 12 January 2017 in the article "Local Group Makes Big Impact".
---
"So what is better philanthropy? asks Geoff Day, Chair of Impact100 SA at the Impact100 Sydney North Introductory Evening in September 2016. An excerpt from his speech is published on the Philanthropy Australia website.
---
Impact100 Sydney North was featured in the Mosman Daily on 22 September 2016, 100 Ways to Give Back to Charity.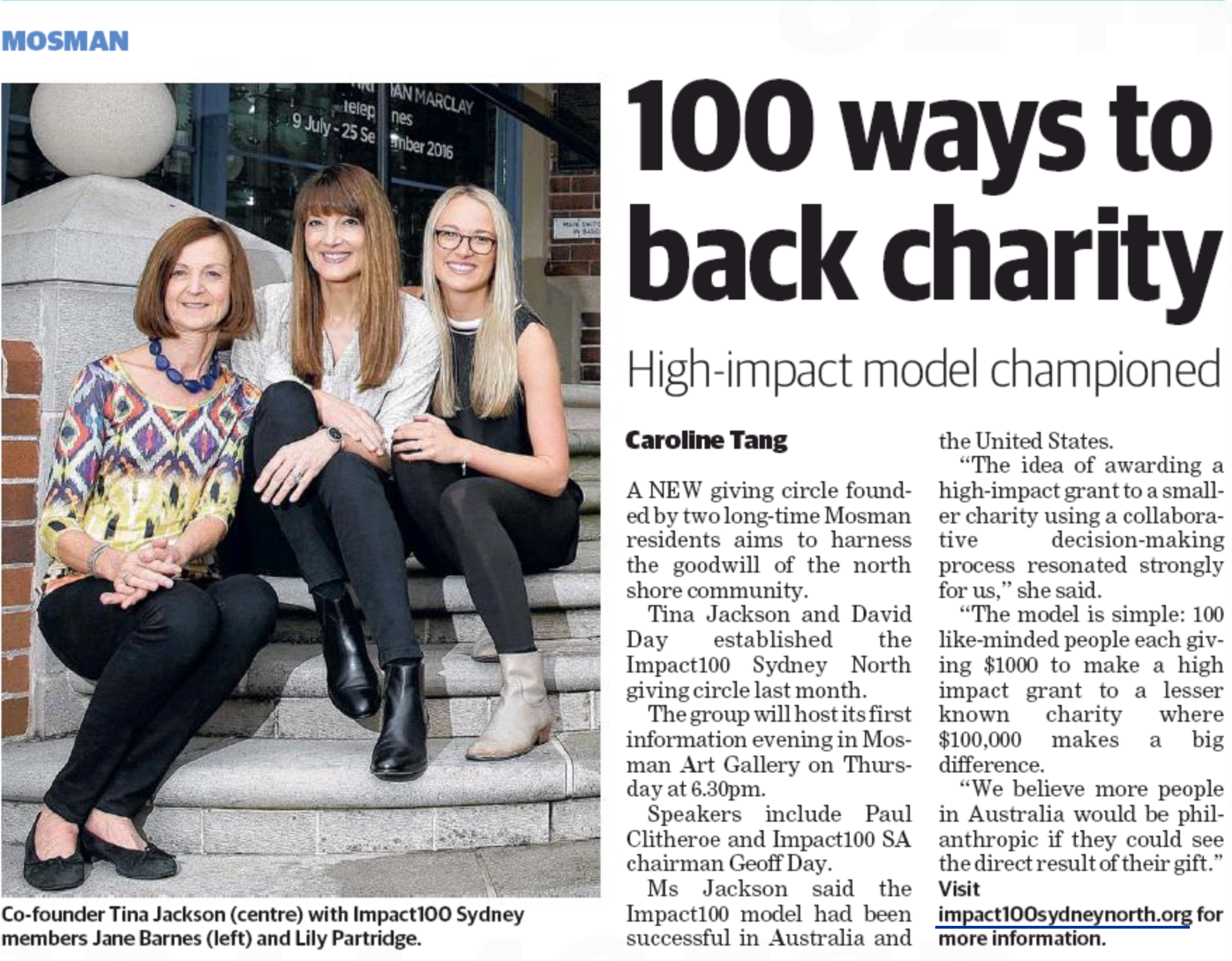 ---
We were thrilled to be included in the September 2016 issue of Generosity Magazine. Ten collective giving representatives, including Tina Jackson of Impact100 Sydney North, shared their thoughts on the popularity and potential of collaborative philanthropy.
WHY DO YOU THINK COLLECTIVE GIVING HAS BEEN SO POPULAR IN AUSTRALIA? 
Collective giving has enormous potential in Australia because it's such a powerful idea. By pooling intellectual and financial resources we can create a ripple effect in the community. We're doing more with less, the world gets better, the giver has an enriched life, others are inspired to give, and the cycle grows. While the multiplier effect of collaborative giving is the most obvious, there are many more benefits: giving that is intentional and strategic and knowing how your money is being spent, creating a measurable impact, hands-on learning about philanthropy and local communities and causes, being part of a community of like-minded people and sharing the joy of giving.
Philanthropy is no longer just the preserve of the very wealthy. By joining the collective giving movement, philanthropy is within the reach of most of us, and that's very empowering.
Tina Jackson, Impact100 Sydney and Impact100 Sydney North
Collective giving in Australia: 10 leaders share their wisdom
SaveSave
SaveSave
SaveSave
SaveSave
SaveSave