Much appreciated support from The Mosman Daily on 8 March 2017 : "The power of giving".
North Shore Living featured Impact100 Sydney North in its February 2017 issue.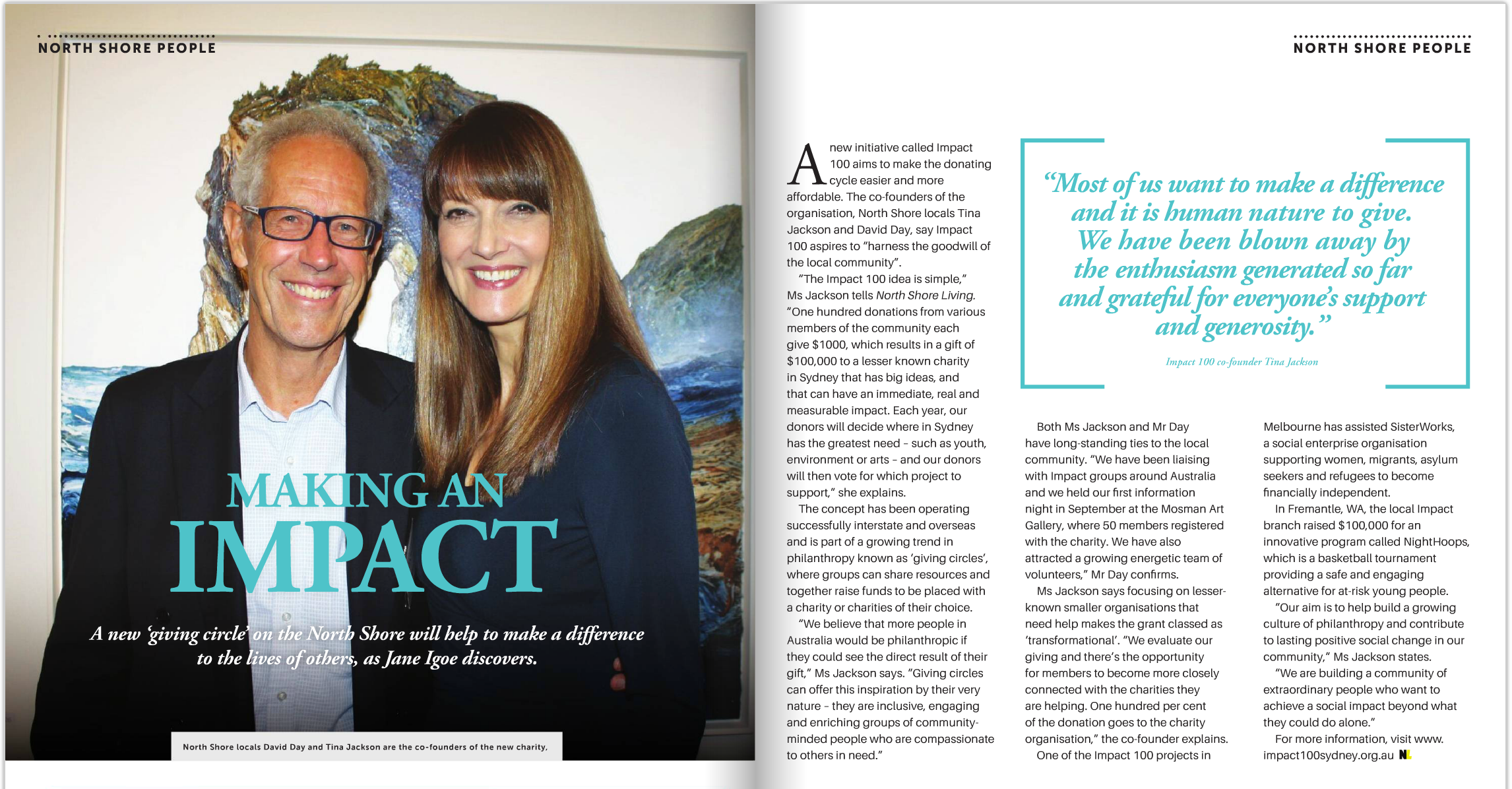 The Mosman Daily reported on our progress on 12 January 2017 in the article "Local Group Makes Big Impact".
---
"So what is better philanthropy? asks Geoff Day, Chair of Impact100 SA at the Impact100 Sydney North Introductory Evening in September 2016. An excerpt from his speech is published on the Philanthropy Australia website.
---
Impact100 Sydney North was featured in the Mosman Daily on 22 September 2016, 100 Ways to Give Back to Charity.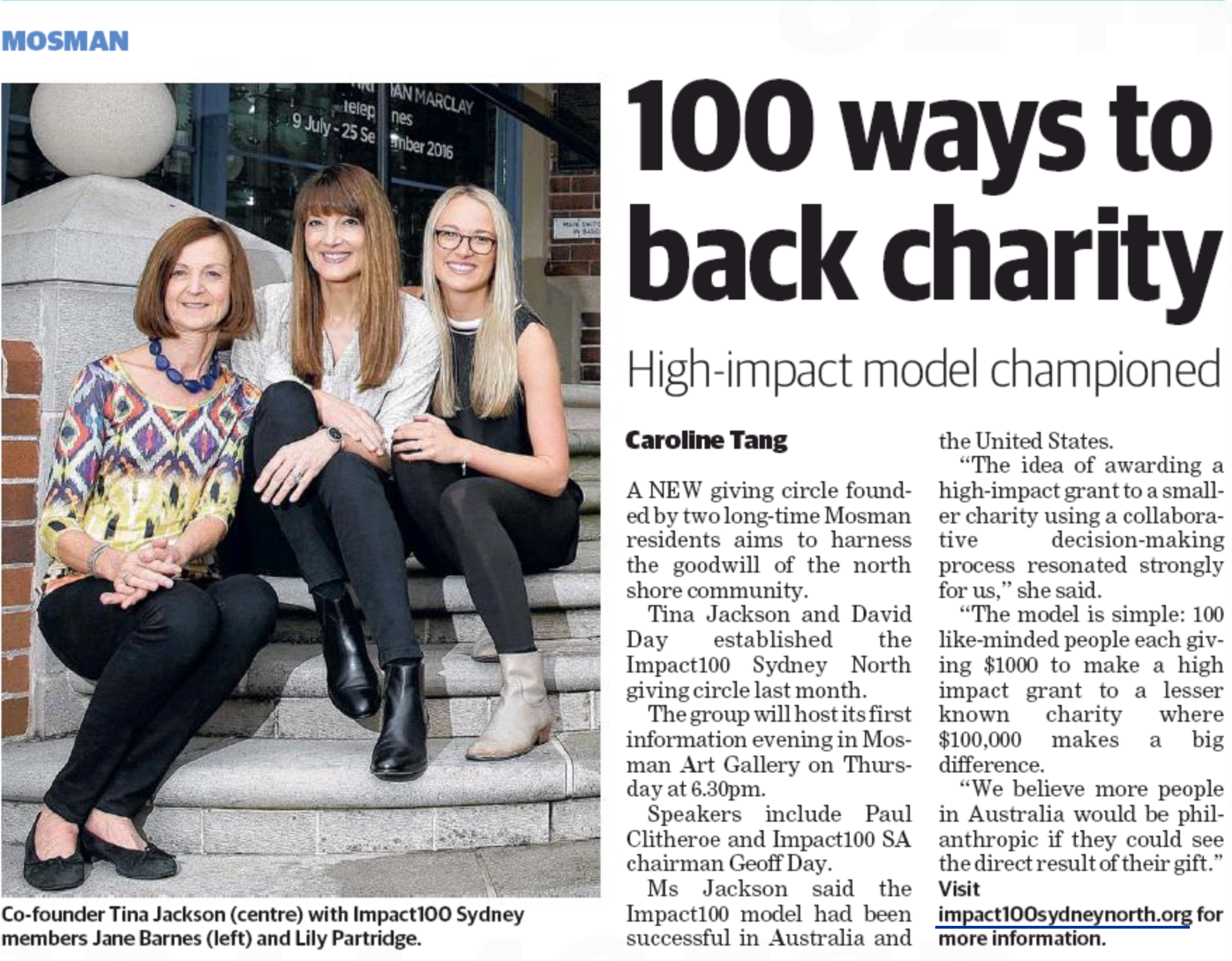 ---
We were thrilled to be included in the September 2016 issue of Generosity Magazine. Ten collective giving representatives, including Tina Jackson of Impact100 Sydney North, shared their thoughts on the popularity and potential of collaborative philanthropy.
Collective giving in Australia: 10 leaders share their wisdom